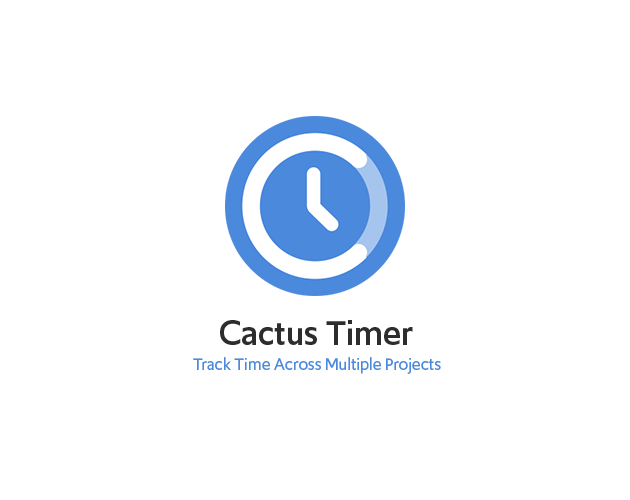 Cactus Timer
A downloadable tool for Windows
A lightweight time tracking application with multiple timers and simple project management features. Cactus Timer lets you easily track your time spent on projects or with clients. Add unlimited timers to keep track of your tasks, and unlike other apps, you can have as many active timers as you like. Create projects to assign to your timers to keep track of projects with multiple timed tasks. Cactus Timer also features a built-in archive tool for keeping track of your time. Simply archive any of your timers for a permanent record of that task. Add colour to timers to help keep them visually organised and quickly reset any timer. Here is a list of some of the features of Cactus Timer;

Create unlimited timers
Multiple timers can be active at once
Timers can be assigned projects
Projects show the total time tracked on tasks
Quickly reset any timer
Name your timers
Tag timers with colour to keep them visually organised
Mark timers as billable
Edit the time of each timer
Archive unlimited timers
View a history of your tasks in the Timer Archive
Remove timers from the archive
Export Timer Archive or Projects
Window snaps to edges of the screen
No install required. Can run portably
Multiple Timers
Cactus Timer lets you create an unlimited amount of timers and any number of them can be active at once. This makes tracking time across projects and tasks insanely simple.

Timer Archive
Any timer in the list can be archived. Once archived, timers are shown in the Timer Archive. Here you see a list of previous projects and tasks that can be referenced at any point.
Project Management
Timers can now be assigned a project, this makes tracking multiple timed tasks in a single project easier than ever. From the Projects screen, you can get an overview of all your current projects and how much time has been tracked for each. There's also a graph for a quick visual overview of how you're spending your time.
Light At Heart
Cactus Timer was developed by Cleverbones and is a lightweight application that doesn't require an installer to run. It was developed internally as a tool used to track time on freelance projects and has been in active development and use since 2018.
Thanks for your time and continued support
Install instructions
Extract EXE and Data folder from the ZIP and run. Please note: This is an unsigned Windows application.